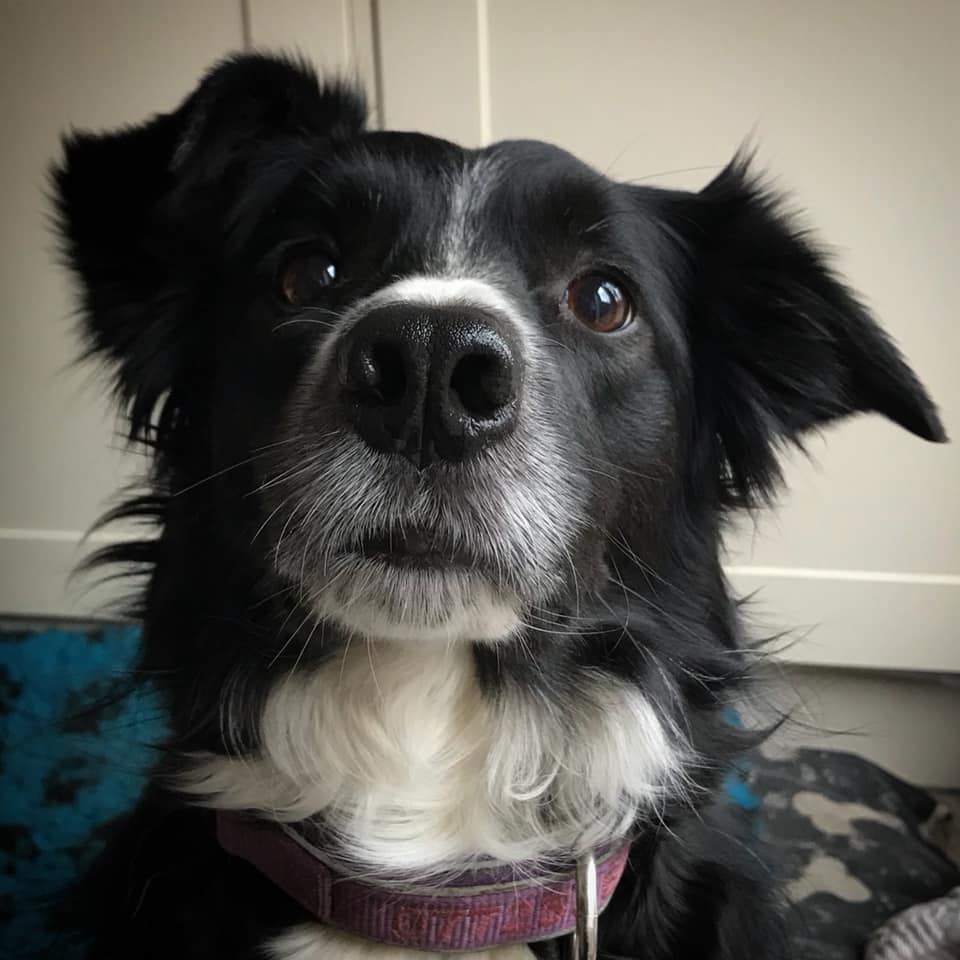 Poppy and I started competing in agility in November 2014, we started off at local independent competitions at Ryslip Kennels in Binfield. In April 2015 we did our very first Kennel club competition at WBSDS in Thame, I was incredibly nervous but she did me proud coming 16th in the combined large 1-3 agility (out of about 150 dogs!) and 5th in the large graded 1-2 agility.
6th March 2016 we won out of grade one
24th April 2016 we won out of grade two
3rd December 2016 we won out of grade three
29th January 2017 we won out of grade four
27th January 2018 we got the third of our three wins to win out of grade five and into grade six
31st March 2018 at our first grade six competition we won the graded agility
2nd May 2021 we achieved our fifth win needed in the graded 4-6 jumping at Inspire to win into grade 7 the highest Kennel Club agility grade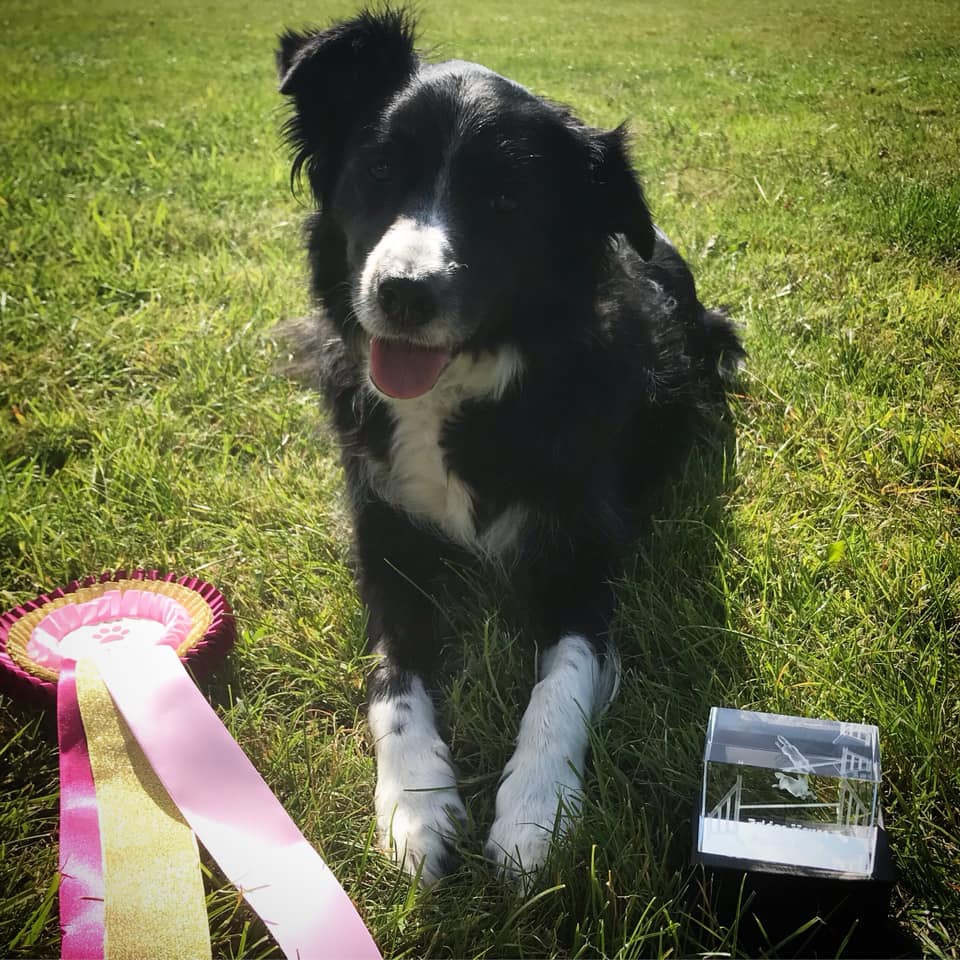 We also qualified for the Royal Canin Agility Challenge Final 2016 at Malvern Show, this was the biggest crowd we had ever competed for and the atmosphere was brilliant. Although we got eliminated for Poppy doing a spectacular leap off the end of the seesaw, the rest of her round she was flying.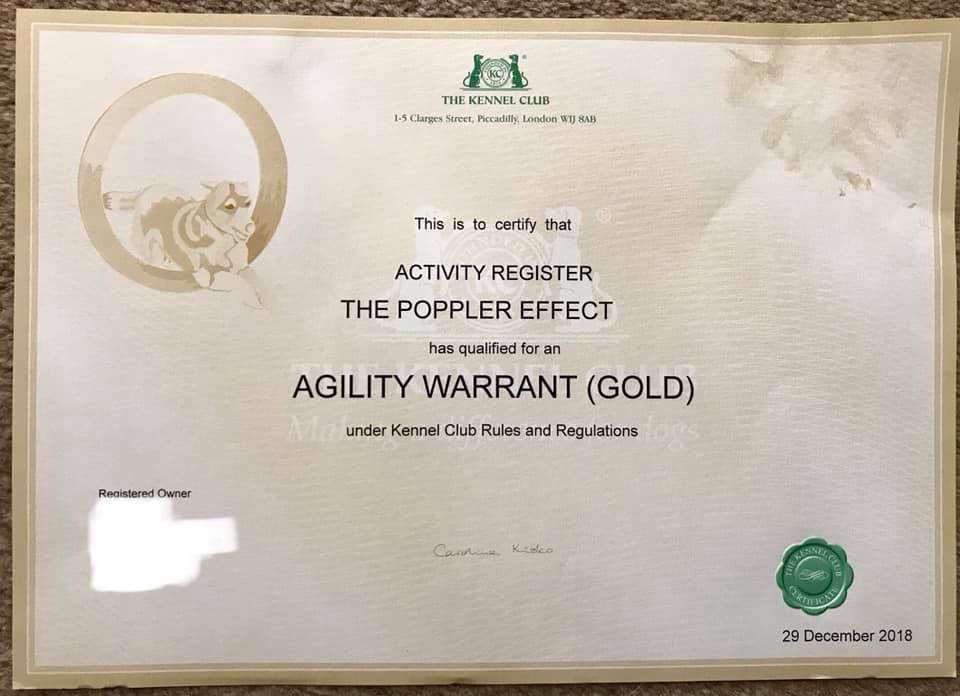 27th August 2016 Poppy had obtained enough points in competitions to qualify for her Bronze Agility Warrant, in 2017 she got her Silver Warrant and 2018 her Gold.
South Oxfordshire Riding Club Dog One Day Event 31st August 2015 Section D 9th
Poppy's Most Recent Win
Training Workshop with Dan Shaw 03/09/20