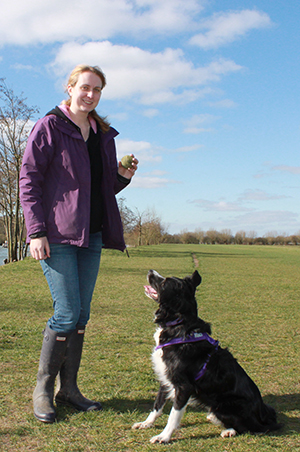 I started Estelle Wingrove Dog Training in January 2011. In 2009 I completed a post graduate diploma in Companion Animal Behaviour Counselling at Southampton University. I have a degree in Equine Science (Hons) from Warwickshire College and for a work placement year I worked at Scarsdale farm and equine veterinary hospital in Derby. I carried out 1-2-1 lessons and assisted in classes of Pauline Whittaker's Dog Training School in Bledlow Ridge from 2008 – 2010. I also volunteered at Stokenchurch Dog Rescue on Saturday mornings for two years.
I have also completed the four day Ultimate Recall course run by world's leading dog trainer/behaviourist and founding member of the APBC, John Rogerson. I have attended a two day course run by Sheila Harper on Instructing Pet Dog Classes, and completed an Animal Aiders Dog First Aid Training Course. I have also passed the ADTB gold level instructors course, taken the Dog-to-Dog Aggression Masterclass run by Sarah Whitehead and in August 2013 I became a fully approved ADTB instructor.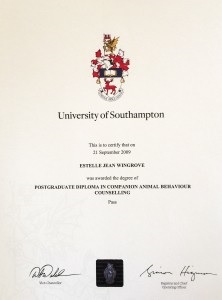 In March/April 2013 I completed Kim Hunts Agility Training for Trainers 1 and 2. These teach Pre Agility & Introduction to Equipment, an in depth two and a half day training course for trainers who wish to be able to set up and run agility classes. Agility Training for Trainers 2 – Handling Skills a further two day course which provides further instruction on teaching owners how to handle dogs through short sequences in preparation to run on full courses.
I live in High Wycombe and I own two New Forest Ponies, Khy and Barney, a Border Collie called Poppy and a rescue dog from Romania called Chase. Poppy was one of the first dogs in the country to complete the Bronze, Silver and Gold level Working Rally Trials run by John Rogerson.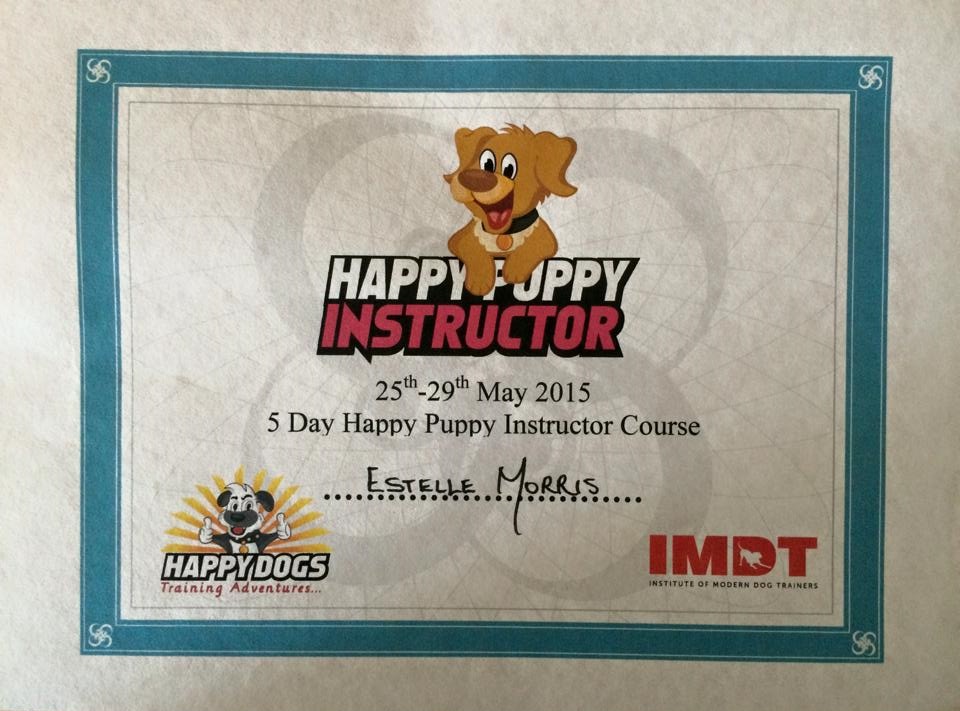 In May 2015 I completed the IMDT 5 day practical Happy Puppy Instructors course which focused on the very best development and training of Happy Puppies!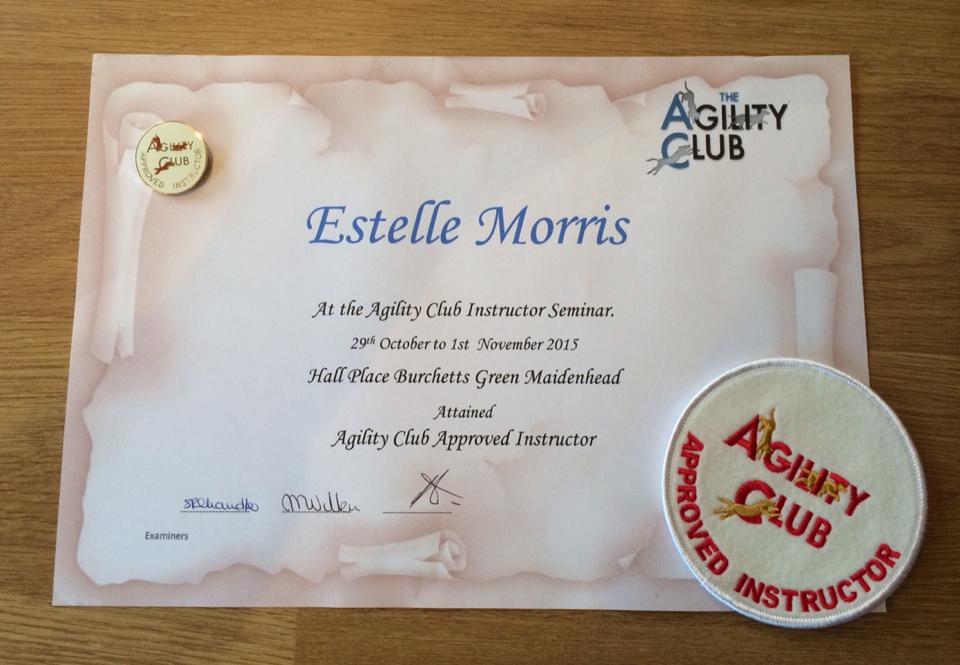 In November 2015 I completed the Agility Club Instructors seminar and passed the exam to become an Agility Club Approved Instructor. Poppy and I currently complete in agility at KC Grade 6.